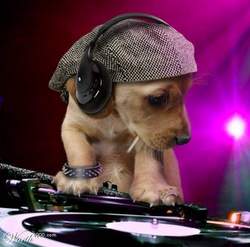 Mixtape time guys, this week's selected selectas are Memory9, Bare Naturals and Jack B Nimble… lets get to it:
Memory9
Here's something much more laid back than I usually post, a sublime mix of wonky funk, or perhaps funky wonk, hip hop, global electronica full of lovely surprises… Or "a shuttle ride through the cosmic slop" as they say over at Skanky Panky. Memory9's own tune Crash at 28 minutes-ish is exquisite, and I love the juxtaposition with Silkie's Concrete Jungle Deep which follows. The dirty south / celtic fiddle of Willie Isz' The Grussle at 45.00 is amazing – and another unexpected transition that works amazingly – and there's an interesting take on Goran Bregovic's Kalasnjikov, toning down its crazy freneticism (is that a word?) at the end.
Check out M9's forthcoming Skanky Panky Release here: Memory 9 feat Jukali – Mission
Memory9 – Jan 2011 Mix by Skanky Panky Records
1. Funkadelic – I Got A Thing, You Got A Thing, Everybody's Got A Thing [Westbound]
2. Tokimonsta – Gamble [Art Union, Listen Up]
3. Teebs – Wind Loop [Brainfeeder]
4. Flying Lotus – Massage Situation [Warp Records]
5. Dorian Concept – Fort Teen [Kindred Spirits, Nod Navigator]
6. Mike Slott – Snow Birds [LuckyMe]
7. The Electric – Beautiful feat. Yarah Bravo (Memory9 Remix) [Organically Grown Sounds]
8. J Dilla – Say It feat. Ta'Reach [OX: Operation Unknown]
9. Four Tet – As Serious As Your Life [Domino]
10. Falty DL – Some Day My Queen Will Come [Bleep]
11. Memory9 – Crash [Self Release]
12. Silkie – Concrete Jungle Deep [Medi Musik]
13. King Midas Sound – Waiting For You [Hyperdub]
14. Daedelus – Order Of The Golden Dawn feat. Laura Darlington [Brainfeeder]
15. Gonjasufi – Duet [Warp Records]
16. Memory9 – Granular Study [Unreleased]
17. Willie Isz – The Grussle [Lex Records]
18. Public Enemy – Bring The Noise Acappella [Def Jam]
19. Beats Antique – Beauty Beats [Copeland International Arts]
20. Beats Antique – Borino [Copeland International Arts]
21. Goran Bregovic – Kalasnjikov [Mercury]
22. Busdriver – Mr. Mistake (Bested By The Whisper Chasm) [Epitaph Records]
Bare Naturals
Global tech haus, uk funky, dutty dutch & bootyshakin baile funk. Listening to this I was trying to figure out what the current tune was and guessed i was at about track 4 – then suddenly Afrojack's Pon The Street started coming in, which is track 10… that's a sign of a skilful blend if you ask me, these dudes aren't just mixing intros into outros but properly blending this stuff together, whilst still creating something that makes sense overall… check it!
Naughty or Nice Mixtape by Bare Naturals
1. DJ Koze – Blume Der Nacht (Santamaria Edit)
2. &ME – F.I.R.
3. Solo – Minimood (Round Table Knights Remix)
4. Daniel Stefanik – Two (Santamaria Edit)
5. Poupon – Down Low Mumbo
6. Camel – Big Apple
7. Homework – Fissa Tune
8. LA Riots – The Drop (Santamaria Edit)
9. The Martin Brothers – Duckface
10. Afrojack – Pon The Street
11. BeatauCue – Cha Cha Cha (Daniel Haaksman Remix/Santamaria Edit)
12. Photomachine – Burn Up
13. DJ Gregory & Sidney Samson feat. Dama S – Dama S Salon (Main Mix)
14. Girl Unit – I.R.L. (French Fries Remix)
15. Wildlife – Jumbie (Beware Motorpitch Remix)
16. Arcade – Jugo Carioca & Diario Popular (Douster Remix)
17. D Malice feat. Rebecca Knight – Poison (Roska Remix/Santamaria Edit)
Jack B Nimble
I posted Jack's Dub Wise Up mix here a while back, and he's back with a new mix of dutty global sounds, I just love this guy's style!!
Download: Tropi-cally-Jacky-Mixtit-With-Extra-Dutty-Doses
Busy Signal – Da Style Deh
Zombie Disco Squad – Vie!
Mumdance & Brodinski – Eurostarr (Zombie Disco Squad Remix)
Round Table Knights – Calypso
Brackles & Shortstuff – Good Foundations Ft. Terrible Shock (Doc Daneeka Remix)
Warrior One – 'Uptown'
Sean Paul / Hard House Banton – Temperature Vs Sirens (The Heatwave Refix)
Mj Cole – Ao Ft. Serocee (Zed Bias Wind Up Mix)
Gella – Twinkle Ft. Spyda
Baobinga – Criss Like Hd Ft. Spyda (Poirier Remix)
Warrior One – Lord Of Bashy Ft. Rubi Dan
Maxwell D & Lil Silva – Blackberry Hype
Gaudi – Bad Boy Bass (Bert On Beats Remix)
Jamtech Foundation – Park The 9 Ft. Voltage
Marcus Visionary – Pepper Pot
Acid Kids – Big Foot Ft. Marina (Schlachthofbronx Remix)
Schlachthofbronx – Schorschl Take 3 Ft. G Rag Und Die Landlergschwister
Yyves Larock – Zookey (Lift Your Leg Up)
Poirier – Wha La La Leng Ft. Face-T
Shawn Noel & Kernel Roberts – The Islands Ft. Bunji Garlin & Patrice Roberts
The Very Best – Kamphopo