Art by Tropi Delia
This month, La selva moves into winter cumbia style, with bigger warmer basslines  to keep everyone cosy at home and on the dancefloor! There are loads of amazing tunes out, here is a selection of the best below! We hope you enjoy!
Silly Tang selected:
Carmelo Torres
http://uonset.com/es-ES/descubrir/52-world-music/357-carmelo-torres
To start this month Sexy Saturday Cumbia, some very sad news indeed, but that we can all help towards. The great maestro Carmelo Torres got his sweet accordion robbed last week. Here is a page where you can actively participate in the buying of a new one for him. Even if you cannot put any money, share it! A very good cause for a much needed artist
Lascivio Bohemia – La Visherita Flashera
https://soundcloud.com/lasciviobohemia/visheritaflashera
To follow getting on some deeper vibes via our champion Lascivio Bohemia ! Once again he comes through with a delicate but very hard hitting cumbia called, La Visherita Flashera. The production behind this man is top notch every time but in this one we can feel the drum patterns being really worked on. Very spooky synth or instrument noises which would have blended perfect into your Halloween fiesta.
San Ignacio – Os Ventos (Fertil Discos)
I wanted to stay within deep cumbia and what better track to bring you than this one by San Ignacio! Also on a great label which I have had the pleasure of meeting the owner, the great Jin Yerei . Normally not my type of music but this track caught my ear via its guitar strings and deep kicks. Very soothing tune indeed.
Stereo Beaver – Pelicula (Folcore)
Let's stay down there within the deepness for a while eh! This is an altogether bomb of a compilation compiled by the mighty label Folcore. Lots and lots of good tunes on here but a couple have really grabbed me. I'm not sure what exactly pointed me in choosing this particular track apart from the way it has been put together. I think the lay out is absolutely on point. And as the winter is settling here in Madrid this melody goes perfectly with the clouds passing by.
Nixtamal – Eru Ara (Folcore)
So people will start saying "your French, his French" you campion him a lot! Well lol I have actually never had the pleasure to meet Nixtamal and I can tell you I would love to! Now to come back to music and production (no hippie business here). This track also to have come out on the Folcore compilation first of all has vocals which reminded of the very famous French film "The Chorists" even though I'm sure it's not taken from there. That's what grabbed my ears first and then the pushy mids Nixtamal always brings in his tunes are larger than life. Lovely drum work, but oh god I love this bassline!!!
Poupa Honk – The Great Dog (Folcore)
So this month for me Folcore came and did it properly, and I know personally that next month they have plenty of other surprises.
So this track is by a producer I didn't know before, which really interested me because he has come through with a whole album of various beats. I love strings and kicks so you will understand why I chose this one to present this album.
Loquera Tradición – Santa Muerte
As you might have realised, I dig a lot of acoustic Cumbia and I truly respect its foundation. Where here is a cumbia track which blends at first the very sharp acoustic sounds and then drops into a slow digital monster! Never came across these guys but I love the way they combine the old and the new.
El Remolon – Radio Gladys Palmera
Here I wanted to present this fabulous video of the great El Remolon which I met last month. This video has been shot in the studios of a great local radio called "Radio Gladys Palmera" which I really respect for all there efforts and work. To come back to the video this is from his new EP on Fertil Discos called Senderos. A very political piece of music if you ask em and here an superb version of the track called "Guerreros del Amor".
Aztek 732
Was it Halloween this month passed? Well yes it was if you weren't already aware… No this mix is no joke! A person I had the pleasure to meet about a year ago has dropped this killer skilled mixtape for all our Halloween musical needs. I have to say sometimes in the Cumbia world we encounter some djs which are good but not topatop, well here is an ill mixed session by Aztek732!
Dj Masaya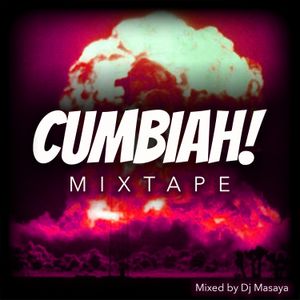 https://www.mixcloud.com/estebanmasaya/cumbiah-mixtape-selected-and-mixed-by-dj-masaya/
Just a little mention of this real nice mix from our good mate my Dj Masaya ! Look out for its filled proper nice cumbia hits and as always very smoothly mixed from the most famous moustache in the cumbia world.
Rafael Aragon
And to finish my month´s selection who else than our top shotter badboy Rafael Aragon. Real tropical vs Bhangra gangster this time he has come to run it with this tight little mix dedicated to the Colombian folklore. It is filled of rudeboy styles and proper dapper tunes. (Hopefully Mr Rafael would have got the joke) No seriously this is an excellent mix to get more Colombian musical culture within you!
Coconutah selected:
6Blocc – Ragga Cumbia 4
Bass music producer 6Blocc presents a "round of cumbia edits of classic reggae and dancehall classics". What a great release! I have been secretly hoping to have cumbia edits of these classics for years, and here they are! Brought together by heavy bass and trappy cumbia beats, this is sure to get the dancefloor grooving!
Angeles Azules – Cumbia Suavecita (Nacho Libre Remix)
Digital style! Atmospherics, synths and guitars take you on a journey into digital cumbia as a stylish beat pumps in the background. Sound good? This is cumbia suevcita remix by Nacho Libre.
Dengue Dengue Dengue! – The Enemy (Sonidero Sabotaje Bootleg Remix)
https://soundcloud.com/user-183385879/dengue-dengue-dengue-the-enemy-sonidero-sabotaje-bootleg-rmx
Here´s a nice little edit of Dengue Dengue Dengue´s the enemy, remixed into a slow cumbia sonidera style stomper. It keeps the vocal hooks and the atmosphere while radically switching the beat up – the guiros are pretty relentless and the result is hypnotising.  Check out Sonidero Sabotaje!
Jairo Mendez & Tropikore – Peru Bass (6to Aniv. Cassette Blog)
Bass cumbia in full glory with Jairo Mendez & Tropikore distilling a cut of dirty, bassy cumbia, full of their signature sound. Wobbly bass lines are matched to perfection with a funky guitar and choice vocal cuts, while a heavy guiro rounds it off. Check this badboy out!
Kaygee selected:
Kike Pinto – Mi Corazon (El Búho Edit)
What better way to begin my month's selection than with an edit by El Buho. I will probably be repeating myself when I say that he has once more managed to bring in his world to the original tune with smooth and deep touches all around whilst keeping the original folkloric vibe. It's an absolute beauty !
El Búho – Pehuenche (Gente De Los Piños) (D R O S S E L)
And this month El Buho delighted us with another release, which came out on an amazing compilation: 'VAgabunden Teil 1'. The whole tune is incredible, but I'm sure you will notice how the subs just take you to the next level. I simply recommend that you press play and enjoy the journey. And don't forget to check out the whole compilation, which has loads of great tracks including a wonderful one by San Ignacio.
Cigarra – Hilda (Dj Nirso Edit) (Tropical Twista Records)
This is a beautiful spaced out edit by DJ Nirso. It has a lovely electronic approach to the usual cumbia beat, with a load of atmospheric shakers and cowbells to enhance the trip. It's always a pleasure to hear Nirso's works. Make sure you check out the whole Remix Ep on https://tropicaltwistarecords.bandcamp.com/album/cigarra-l-mbica-re-edits-tropical-twista-records-2016
INTICHE – Zurka (Cassette Blog)
Now this is hot hot hot !!! Cassette Blog have just released another one of their banging compilations, celebrating their 6th anniversary, and Intiche landed with this incredible bass business. The progression in the whole tune is amazing; it takes you, slowly but surely, into a profound undergound atmosphere.
Grab the whole compilation for free on https://cassetteblog.bandcamp.com/
King Coya feat. La Walichera – Tierra de King Coya (ZZK Records)
Yes yes yes, King Coya is back ! Here's the first preview of his forthcoming second album on ZZK Records. This tune shows a great mix of traditional elements mixed in with heavy kicks, basslines & spaced out synths for an all in one wicked tune, leaving us eager to hear the whole album in 2017.
LA VIDA ES DURA (versiondub) INTI ZIMAN
Some of them drop cumbia bass, and Inti Ziman has just dropped Salsa Bass !! Absolute rinse out ! I love how he has maintained most of the salsa rhythm and added a fat bassline to it.
Bert Kaempfert – Afrikaan Beat (Time to beat)
So this is not cumbia, nor salsa, but I'm sure a lot of view here love a bit of Samba, and especially when it has a hint of drum'n'bass added to it ! Straight out of Madrid, Time To Beat always releases some really nice sunny and groovy dnb edits. Make sure you also check the salsa dnb edits he has on his soundcloud.
Ondatrópica – Hummingbird
Ondatrópica are preparing a new album, 'Baile Bucanero' on Soundway Records or 2017 and it's looking tasty.
Tropical Frequencies: A brief history of Peruvian cumbia (Native Instruments)
Native instruments are coming up with interesting short videos recently, including this one, with a little introduction into part of the traditional Peruvian cumbia sounds.
Like every month, as well as he great amount of releases that have come out, there has been a huuuuge amount of lovely mixtapes from all over the place for us to enjoy, and here are some of them:
Dj Nirso Mixtape 031 – Festival Nómade Colombia
Kazike en Estado de Trance Mixtape 032 – Festival Nomade Colombia
San Ignacio – Camaronbrujo Mixtape #002
El Remolon en La Selva Radioshow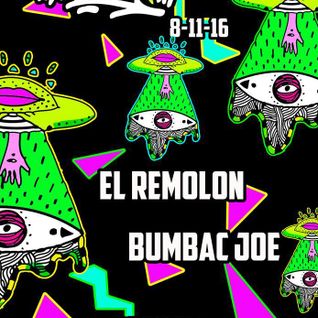 https://www.mixcloud.com/LA_SELVA_radioshow/la-selva-radioshow-08112016-bumbac-joe-el-remolon/
Barda – SKYY Vodka Mix 18
https://soundcloud.com/skyyvodkaarg/skyy_vodka_mix_18-barda
Dr Gato – En la montaña
See you next month for some more cumbia action!